Terms & Conditions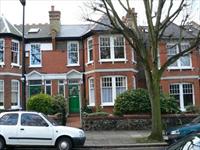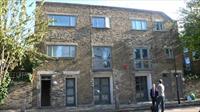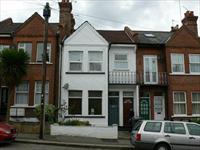 Validity of fee quote
All fee quotes are valid for acceptance for one month.
Time to produce the report
We aim to provide the valuation report within 5 working days of the inspection date. Occassionally, further information may be required as a result of our inspection: if this is the case we will provide the valuation report once we have received this.
Working hours
Monday - Friday: 9am to 5.30pm (excluding Bank Holidays)
Range of services
We provide valuation advice in respect of residential lease extensions and collective enfranchisement claims (buying the freehold). Our advice is limited to these services - it does not include, for example, valuation advice for mortgage purposes or any building surveying advice. Other valuation services are provided by Gilmartin Ley, contact tel. 020 8882 0111.
We specifically do not offer any legal advice and you are recommended to consult a suitably qualified solicitor in this regard.
Physical extensions to the property
Our fee quote assumes that there have been no physical extensions to the property since the lease(s) was (were) granted. If the property in question has been physically extended an additional fee will be payable - this varies depending on the nature of the extension.
Refunds and cancellations
Cancellation of appointments
You can cancel the appointment for the inspection at any time up to half a working day before the appointment. A refund will be made to your card (for card payments) or by cheque, at the following rates:
Refund rates:

| | |
| --- | --- |
| Time prior to appointment | % of fee refunded |
| At least 3 working days | 100% |
| Between 1 and 3 working days | 75% |
| Less than 1 working day up to half a working day before the appointment. | 50% |
| Less than half a working day before the appointment | 0% |
Cancellation of negotiations
If you have instructed us to negotiate with your landlord and for any reason require us to cease negotiations, you can do this at any time. The fees for the negotiations to the date of cancellation will be payable.
Cancellations or rearranging appointments by Extend Now
Should we have to cancel an appointment for any reason you will be entitled to either a full refund with no cancellation charges or to rearrage the appointment at nil cost. No other compensation will be payable.
Liability for the advice and confidentiality
Gilmartin Ley Ltd t/a Extend Now only accepts liability to the Client and only in conection with the proposed lease extension or collective enfranchisement. No liability is accepted to any other party or for any other purpose.
Our report is confidential to the Client and may not be published in any way without the prior written consent of the author.
Currency of transactions
All transactions are in Pounds Sterling.
VAT
All prices quoted are exclusive of any VAT.
Payment of fees and invoices
Fees for the initial report are payable prior to the report being issued. If an invoice is required in addition to the email confirmation, please let us know and we will send one.
Fees for negotiations and work associated with the Tribunal are billed on a monthly basis. Our terms are 7 days net.
Extend Now is a subsidiary of Gilmartin Ley Limited and all payments will be made to Gilmartin Ley Limited.
Fess received in advance will not be treated as client money and will not be protected by the RICS Client Money Protection Scheme.
None of the above affects your statutory rights.
Complaints procedure
Extend Now is a trading name of Gilmartin Ley Limited which is regulated by the RICS. A copy of our complaints handling procedure is available on request.